MEET OUR SURGEONS
"IT IS OUR GOAL TO MAKE YOUR SURGICAL EXPERIENCE AS STRESS-FREE AS POSSIBLE."
---
DR. STEVEN C. IMMERMAN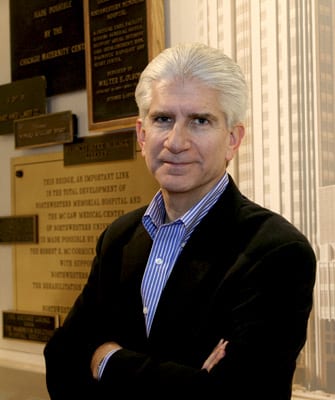 Dr. Immerman moved to Eau Claire and started Evergreen Surgical in December of 1981, and has been recently been recognized by Sacred Heart Hospital for 30 years of service to the hospital and the community. Since his solo beginning in 1981 the practice has grown to it's present size of three board certified general surgeons. Before moving to Eau Claire, Dr. Immerman received both his undergraduate and medical degrees from Northwestern University in Chicago. Following that, he completed a five year residency in general surgery at Northwestern University. As part of his surgical training, he completed an American Cancer Society Clinical Fellowship in Surgical Oncology at Evanston Hospital in Evanston, Il.
Dr. Immerman has published papers on cancer of the breast, lung, pancreas, parathyroid glands, and skin; and more recently on pilonidal disease. He is board certified in General Surgery by the American Board of Surgery, and is a Fellow of the American College of Surgeons. He has served as Director of Trauma for Sacred Heart Hospital, chaired their Department of Surgery, and currently serves on both their Oncology and Performance Improvement Committees. He has special interest in the treatment of lung cancer, and difficult pilonidal disease utilizing the Cleft-Lift Procedure.
He is the founder of the of the OakLeaf Medical Network which was created in 1993 to allow patients and physicians in the Chippewa Valley maintain private practice as a health care option. He was the CEO of the OakLeaf organization from 1993 to 2006, and was the driving force behind the creation of the OakLeaf Surgical Hospital.
Dr. Immerman has given numerous talks and seminars on surgical topics in the Chippewa Valley since starting his practice here in 1982. He was been an active participant in the UW Medical School Family Practice Teaching Program in Eau Claire for over 30 years. He was named Sacred Heart Hospital's "Physician of the Year" in 2016. "Dr. Immerman is absolutely passionate about providing the very best care to our patients," said CEO Julie Manas.
Dr. Immerman was born and raised in the suburbs of New York City. He has lived in Eau Claire since 1981. He is married and has three boys and three grandchildren. His hobbies include photography, computers and kilnformed glass. His glass artwork is seen in galleries across the US and his recent work can also be seen on ImmermanGlass.com and on his Steve Immerman Kilnformed Glass Facebook Page
---
DR. BRENT M. WOGAHN
After receiving his undergraduate degree from Iowa State and his M.D. from the University of Iowa, Dr. Wogahn completed a five year General Surgical residency at the University of Missouri affiliated St. Luke's Hospital program in Kansas City. In addition to his training in general surgery and trauma, Dr. Wogahn received extensive experience in vascular surgery. Dr. Wogahn has published clinical research papers on vascular problems, shock, bowel obstruction, nutrition and trauma. Dr. Wogahn is board certified in General Surgery by the American Board of Surgery, and a Fellow of the American College of Surgeons.
Since joining Evergreen Surgical in 1995, Dr. Wogahn has developed a very active vascular surgical practice in this area of Wisconsin. In addition to practicing in Eau Claire, Dr. Wogahn also sees patients in Durand.
Dr. Wogahn is an instructor in the Family Medicine Resident Teaching Program and was awarded The Outstanding Newcomer Award for teaching in 1996. He also lectures for the Emergency Medical Training Programs at Sacred Heart and Chippewa Valley Technical College. He is the President of the medical staff of the OakLeaf Surgical Hospital in Eau Claire.
Since 2000, Dr. Wogahn has traveled to Ecuador on several occasions with a group of medical personnel from Eau Claire to share his time and surgical abilities with the Ecuadorians.
Dr. Wogahn was born in Cedar Rapids, Iowa and raised on a farm north of Marion, Iowa. He and his wife Kristin have two grown children. Dr. Wogahn's leisure time interests include aviation and reading.
---
DR. RICHARD J. DANIELS
Dr. Daniels graduated from Santa Clara University in Santa Clara, California. He earned his medical degree in 1991 from Creighton University School of Medicine in Omaha, Nebraska. Dr. Daniels completed a five- year residency in General Surgery at the University of North Dakota, Grand Forks. He is a Fellow of the American College of Surgeons and is Board Certified by the American Board of Surgery. Dr. Daniels has been a Medical Staff Officer at Sacred Heart Hospital (2004-2008) and served as the hospital's Chief of Staff (2008-2010). He has also served on the Sacred Heart Hospital Procedural Review Board (2001- 2010). Dr. Daniels is an active board member of the Eau Claire YMCA and the OakLeaf Medical Network. He is also currently serving on the Sacred Heart Hospital Cancer Committee as well as the Credentials Committee. Dr. Daniels is a clinical assistant professor in the department of Family Medicine at the University of Wisconsin School of Medicine and Public Health. He has also served as Trauma Director at Sacred Heart Hospital. Dr. Daniels is the honored recipient of the 2010 National Dorland Award which honors health care professionals that exemplify excellence. He was honored to be named the Sacred Heart Hospital 2012 Physician of The Year. "Dr. Daniels brings caring compassion to his patients, treating them as if they were members of his family" said Faye Deich, Chief Operating Officer, Sacred Heart Hospital.
Dr. Daniels enjoys speaking to fellow colleagues, hospital staff and community groups on such topics as breast cancer detection and treatments, varicose vein treatments, cancer of the colon, colostomy Care, and reflux Disease. His special interests include laparoscopic procedures, cancer care and endocrine operations.
Dr. Daniels and his wife, Amelia, have four children. He is involved with the American Youth Soccer Organization (AYSO) as a coach. He is very involved with his church and numerous other community organizations such as the Eau Claire Children's Museum and the YMCA. Dr. Daniels and his family enjoy traveling together and he and his wife share a love for fitness, yoga and running. He has run 21 marathons to date including being a two- time Boston Marathon finisher.
---
DR. MARK ASPLUND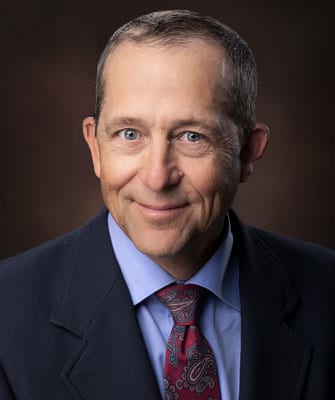 Dr. Mark Asplund recently joined Evergreen Surgical. It is a homecoming for him as he is from Bloomer, WI where his father was a general practitioner for 40 years.
Dr. Asplund did his undergraduate and medical school at the University of Wisconsin obtaining his BA in biochemistry and medical degree. He then completed a general surgery residency at Iowa Methodist Medical Center in Des Moines, Iowa in 1987. From there he completed a multiorgan transplant fellowship at the University of Pennsylvania in Philadelphia, PA.
He then headed the transplant program in Des Moines, IA affiliated with the University of Iowa. From there he moved to private practice in Wausau, WI.
Dr Asplund has been in Wausau for 28 years with special interests in vascular surgery, endovascular surgery, and general surgery. He was director of vascular services at Wausau Hospital Center (now Aspirus), director of two ICAVL vascular labs, trauma director, and on various commitees. He has been at the forefront of the transition of open vascular surgery to minimally invasive endovascular surgery especially abdominal aortic aneurysms.
He is board certified in general surgery by the American Board of Surgery, and a Fellow of the American College of Surgeons. He also is a Registered Vascular Technician and Registered Physician Vascular Interpreter. He has been a diplomat of the new American Board of Lymphatic and Venous Medicine.
Dr. Asplund is married with three grown sons and an 8 year old foster daughter Ava. His eldest son is continuing the family tradition and is in his general surgical residency in York, Pa.
He is an outdoor and sports enthusiast with special interests in golf and basketball. Dr Asplund has done volunter work in Haiti, Palestine, and most recently teaching surgery at Queen Elizabeth Central Hospital in Blanyyre, Malawi in Africa.
---
DR. BRANDON ANDREW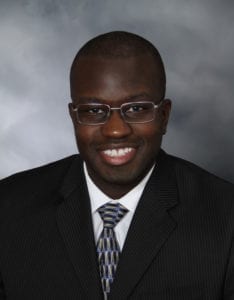 Dr. Andrew graduated from the University of Toronto, with a Bachelor of Applied Science with Honors, having majored in Chemical Engineering and minored in BioEngineering. He earned his medical degree with honors in research in 2011 from Northwestern University, Feinberg School of Medicine in Chicago, IL. He completed a five-year residency in General Surgery at Guthrie/Robert Packer Hospital in Sayre, PA. Dr. Andrew then completed a Bariatric Surgery fellowship at the University of Pittsburgh Medical Center in 2017.
Dr. Andrew enjoys working with patients, physicians and other members of the medical staff to provide morbidly obese patients with the highest level of surgical and medical management. He also has an interest in gallbladder, biliary tract disease, and hernias. Dr. Andrew has published manuscripts and abstracts, and has spoken at national conferences on topics such as patient management before and after Bariatric surgery, appendicitis in pregnancy, and management of gallbladder and biliary tract disease.
Dr. Andrew has a 5 year old daughter Alise. He is interested in technology and innovation, including robotics, electronics, and web design. He is a sport enthusiast with special interest in rugby, football and weightlifting. He is also interested in music and is classically trained in piano.